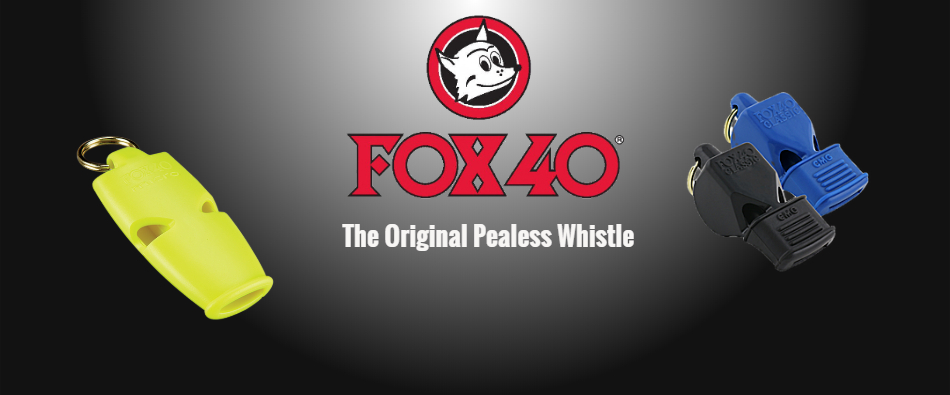 The Fox 40 Pealess Whistles is introduced by a Canadian, Ron Foxcroft. This "pealess" whistle has no moving parts making it resistant to freezing, jamming or deteriorating.
The Fox 40 Whistles can be submerged in water and brought back into the air and blown immediately because the water will drain from the chambers. It is preferred by mariners, lifeguards, and other people who work under similarly intense conditions. FIFA also recommends that referees use the whistle due to its unique sound and triple chamber design.
The Fox 40 whistle is the multi-purpose signalling device that is small enough to attach to everyday keys, marine or other outdoor gear. It needs no batteries. No fuel. And it's always on duty. No wonder it's used by rescue professionals worldwide!