Product Description
The essential tool for our new norm of living after COVID-19 outbreak.
30,000 Units Sold in the USA over the 4-days launch.
Never Touch A Contaminated Surface Again!

The CleanKey™ is the safe and easy way to avoid germs. The stylus tip works on all touchscreens and the ergonomic design makes it easy to open doors, press buttons and pull levers.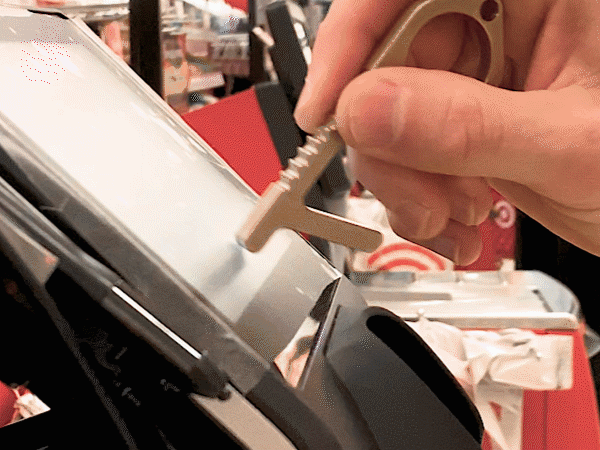 The CleanKey™ is made from an antimicrobial copper alloy, which is inherently antimicrobial because of its 62% Copper content, can kill up to 99.9% of harmful bacteria* within 2 hours.
With the CleanKey™ on your keychain you can reduce your point-of-contact area with contaminated surfaces and avoid unnecessary exposure to germs.
Features
Avoid touching public touchscreens like store checkouts.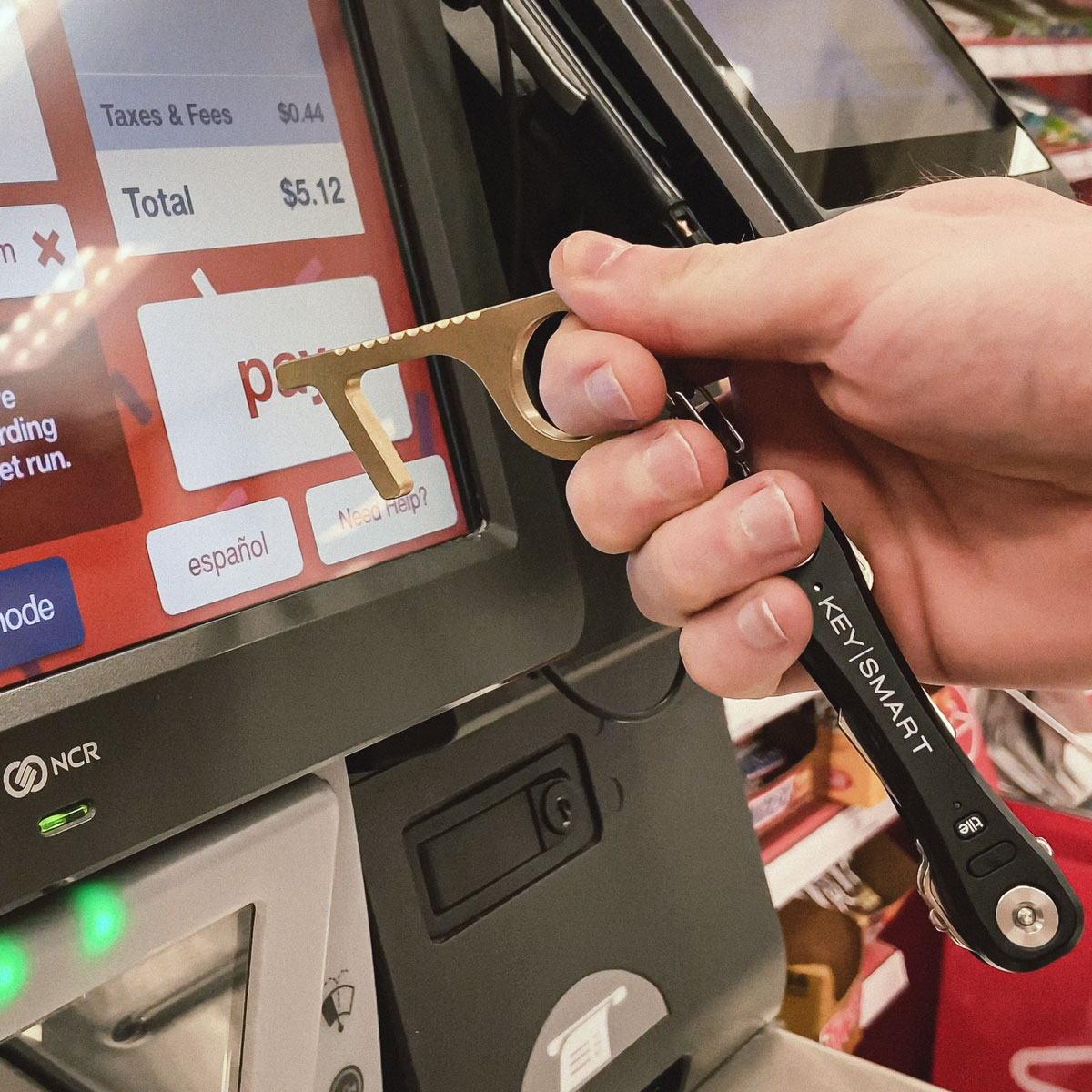 Ergonomic design makes it easy to press buttons. Great for elevator buttons and credit card machines.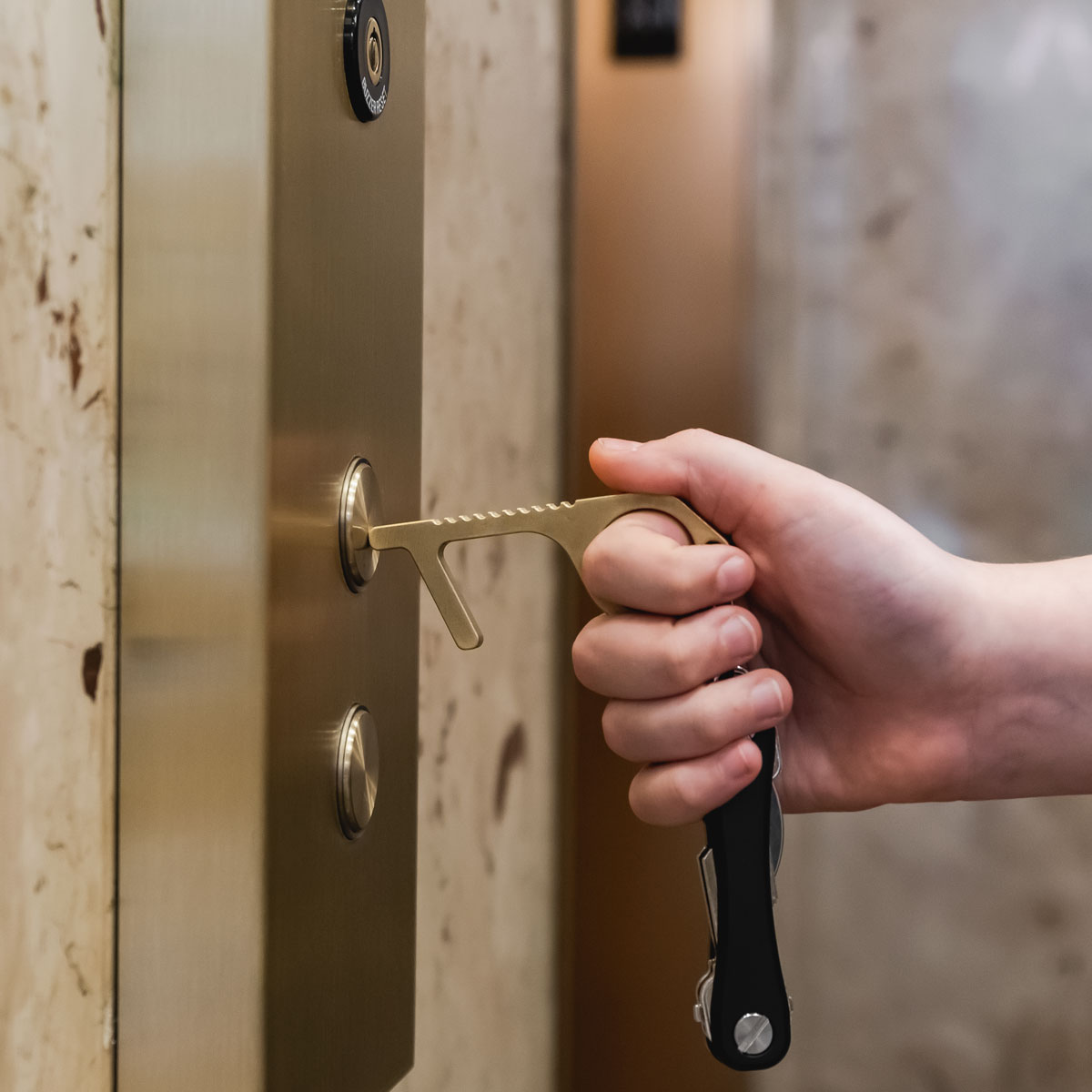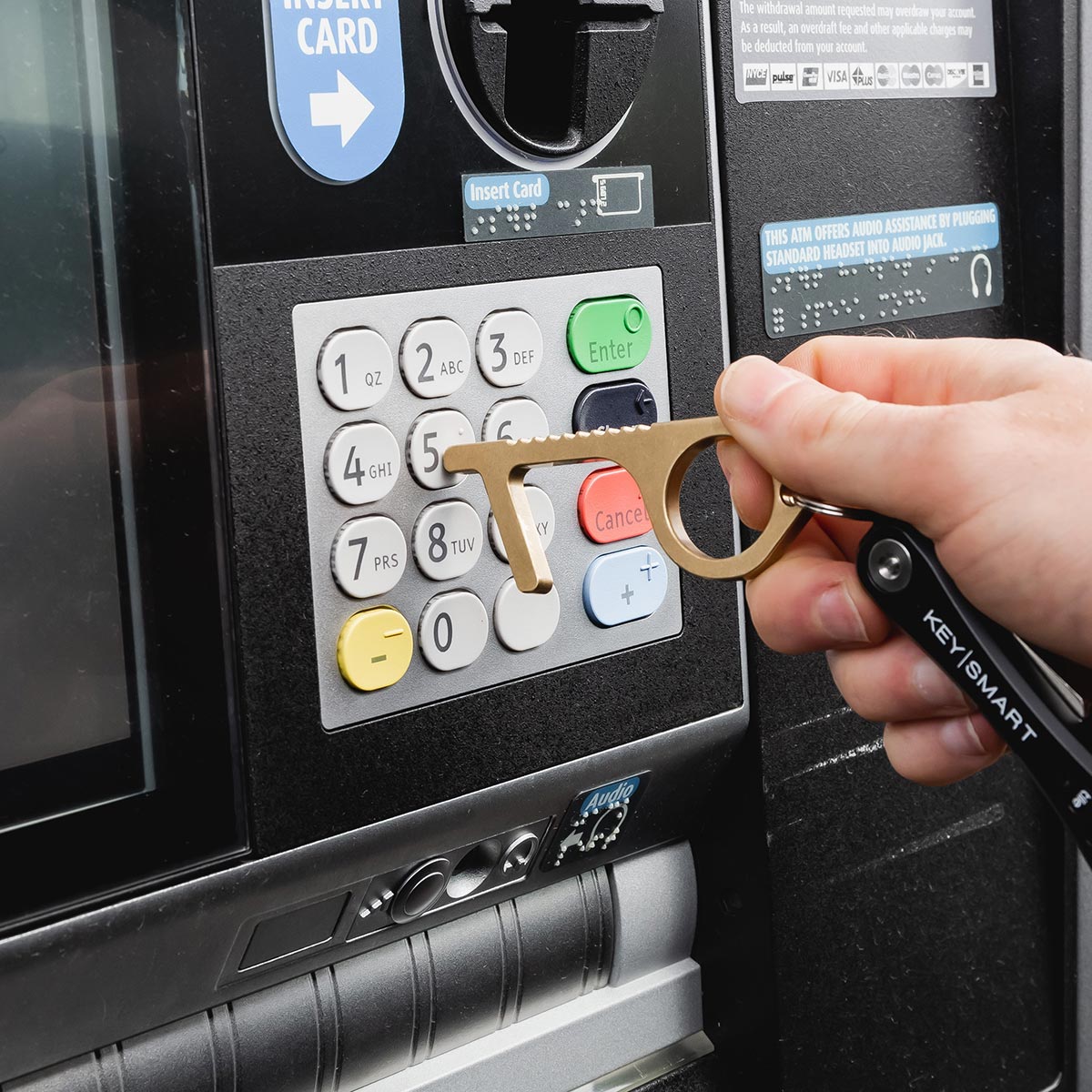 Ergonomic design makes it easy to open doors. Works on levers, pulls and sliding doors.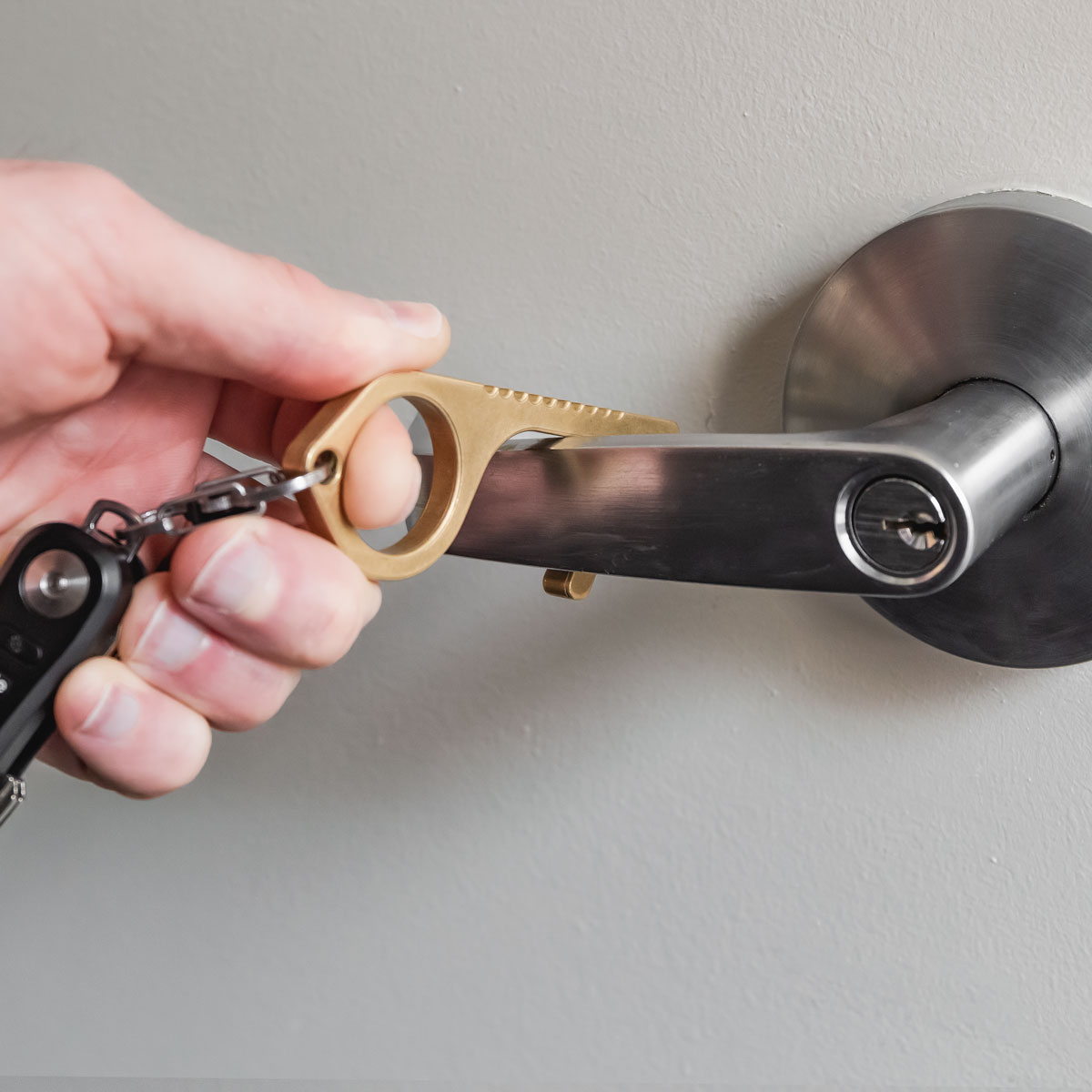 Antimicrobial copper alloy kills 99.9% of harmful bacteria* within 2 hours.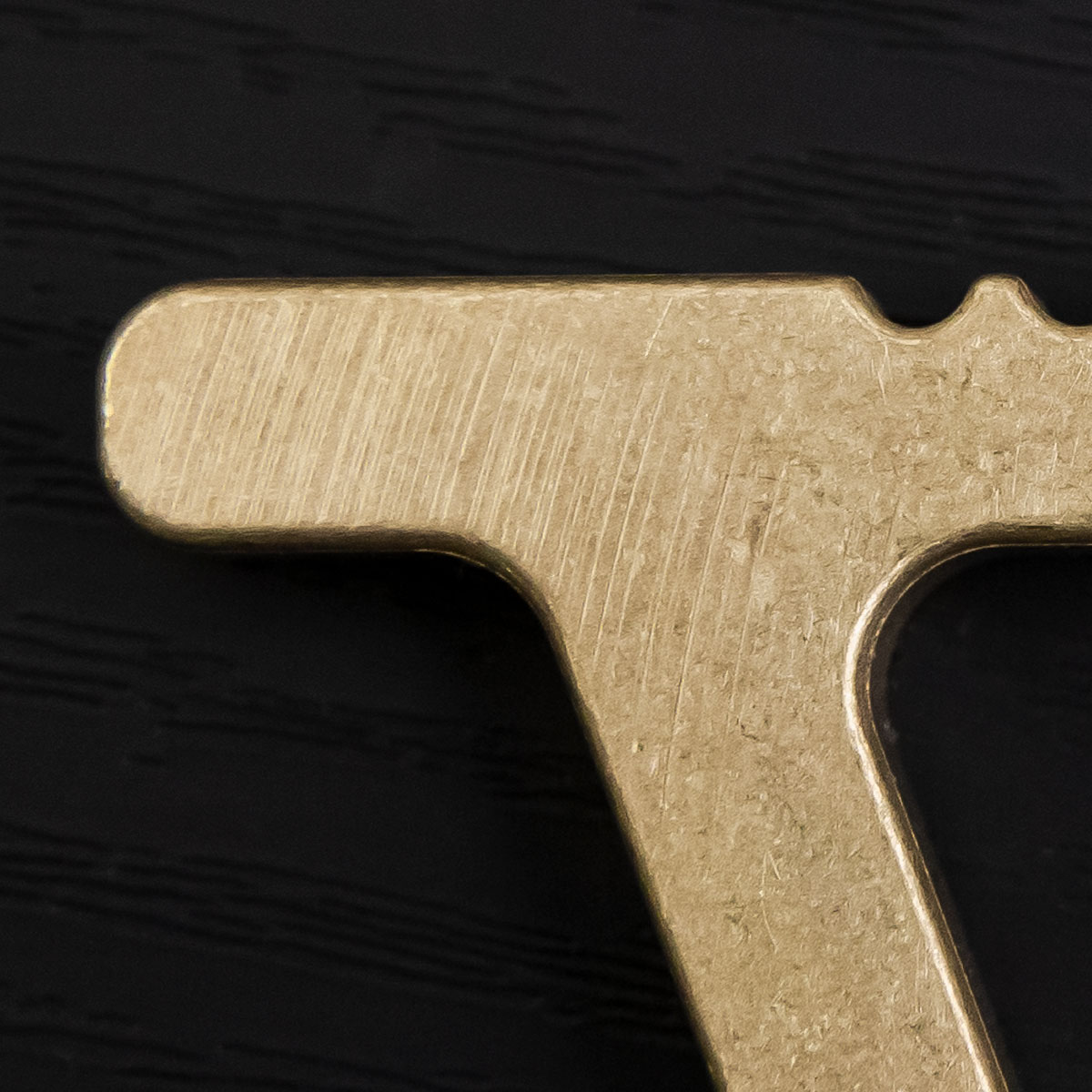 Easy to carry on your KeySmart or keychain.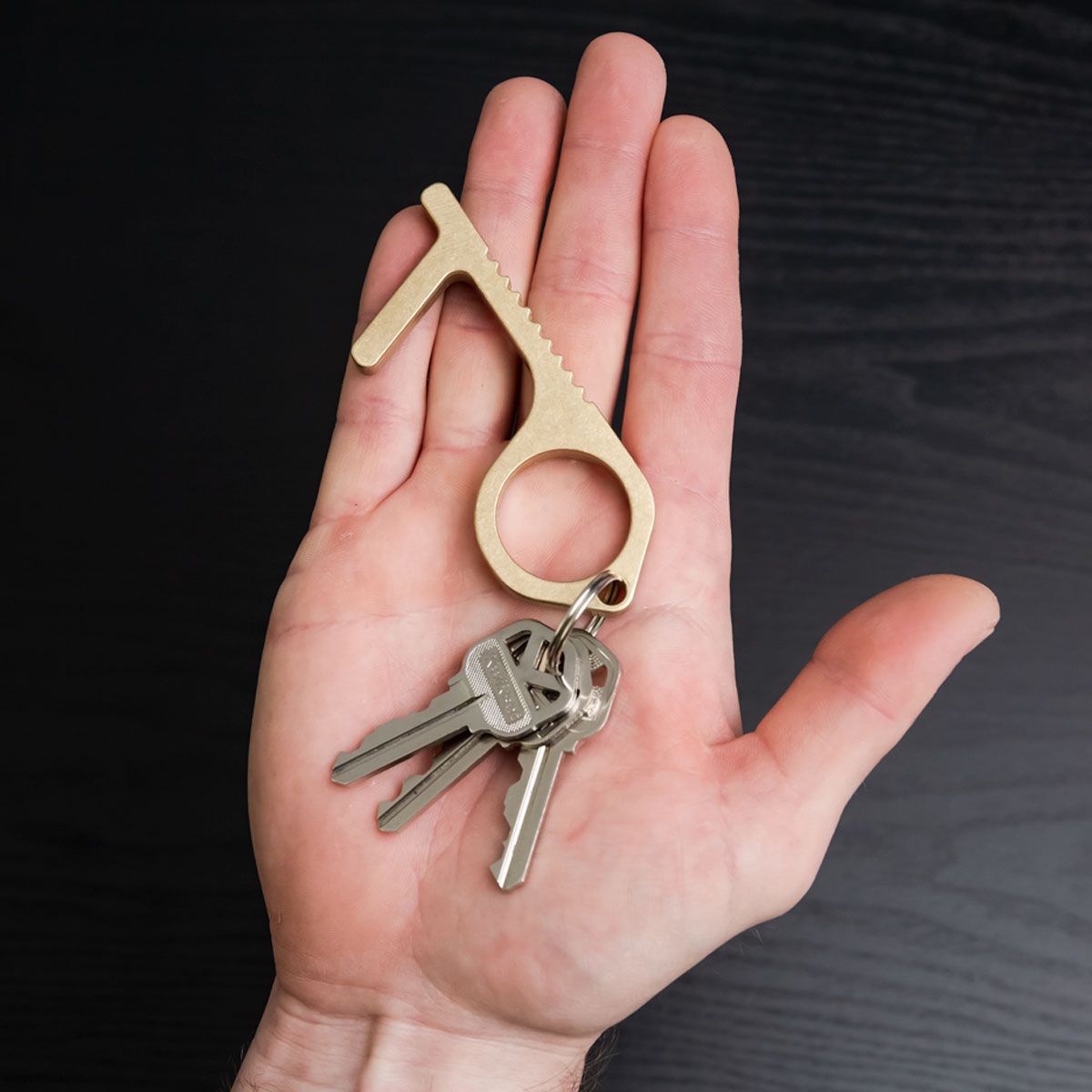 Product Video
Specification
Materials: Antimicrobial 260 Brass Alloy
Included in Retail Packaging: One CleanKey
*Remark Note
*Laboratory testing shows that, when cleaned regularly, antimicrobial copper surfaces kill greater than 99.9% of the following bacteria within 2 hours of exposure: MRSA, VRE, Staphylococcus aureus, Enterobacter aerogenes, Pseudomonas aeruginosa, and E. coli O157:H7.
Antimicrobial copper surfaces are a supplement to and not a substitute for standard infection control practices and have been shown to reduce microbial contamination, but do not necessarily prevent cross contamination or infections; users must continue to follow all current infection control practices.
See copperalloystewardship.com for more information.


Freebies & Voucher
Warranty
Return & Exchange
Shipping